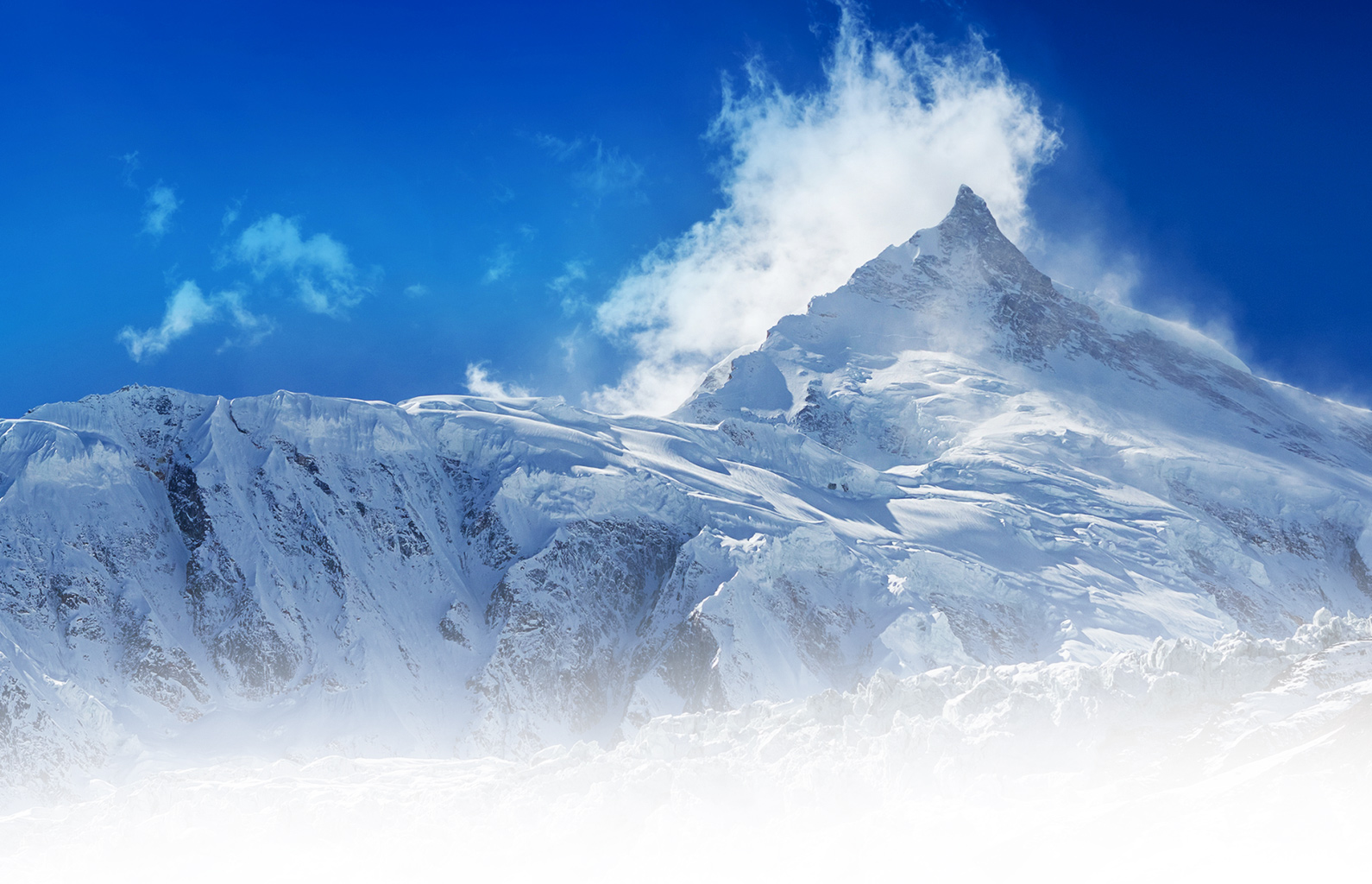 "
Ein Gipfel gehört dir erst, wenn du wieder unten bist - denn vorher gehörst du ihm.
Hans Kammerlander returns to his tragic destiny mountain after 26 years. The experienced extreme mountaineer and adventurer Stephan Keck, who was present at the avalanche disaster in 2012 when twelve people died, will accompany his friend to the Manaslu and organize the expedition. Together, the rope team of the two will try to climb the mountain late in the year in winter conditions in order to ski down from the 8163-meter summit on a new route.
Kathmandu and trekking to the Manaslu
11.10.2017 Hans Kammerlander, Stephan Keck, and the film crew are leaving for Kathmandu, Nepal.
13.10.2017, Maure Water Project: The group drives to Langtang where the aid organization STEPZERO.ONE under the direction of Stephan Keck organizes the reconstruction of the water supply after the disastrous earthquake of 2015.
14. - 16.10.2017: Film recordings of street life, culture, and castles in Kathmandu. Hans Kammerlander's school project & Nepalhilfe Beilngries are also in the focus of the footage.
17.-19.10.2017: After picking up the Permits at the Ministry, as well as packing and loading the equipment, and the arrival of the remaining crew around the director Gerald Salmina, nothing more stands in the way of the start of the expedition on Friday, 20.10.2017.
Start of the trekking tour
21. - 24.10.2017: Start of the trekking tour in Beshishar with an initial height of 500m. The tour proceeds via Syange Valley - Dharapani to Samagaun. Along a river in a jungle-like vegetation, it is only moderately uphill.
25.10.2017, STEPZERO.ONE/ Hannes Arch School: In the Tsum Valley (= beautiful valley) the expedition team reaches Ripchet and visits the "Hannes Arch School," the progress is documented. The landscape becomes increasingly alpine and meager and people more and more Tibetan.
28.10.2017, Arrival Samagaun: On the way to Samagaun a visit to the monastery gives insights into Buddhist (world) views. The film crew meets the population and captures life around the village.
29.10.2017: Ascent to the base camp, past the icefall, and beautiful mountain lakes.
30.10.2017, Manaslu Base Camp: Puja Ceremony (= Buddhist Ceremony), at which a blessing for the expedition participants will be asked. Start of acclimatization and assembly of the intermediate camp.
13 - 24.11.2017, summit ascent: Film crew is ready and will wait for the weather window. Kammerlander and Keck will execute the ascent in alpine style (= lightest equipment). 1 tent and 1 overnight stay at approx. 7500 m altitude is planned, followed by the summit ascent over the normal classical route. For the ski descent, a more difficult and steeper variant is planned, depending on the weather and snow conditions
25.11.2017, Departure from Basecamp: Route via Tashi-Laptsa, Anna Purna to Kathmandu. Highlight: Traverse with a fantastic view to the Manaslu.
30.11.2017, Bye, bye Nepal: Return flight